The club began as an idea in 1973. It was a wish for recreation - a dream for the first indoor recreation facility on the Sunshine Coast.  A committee of interested citizens was struck and organizing began.
Learn More About GCC
We have 180 curling members, including 103 men, 52 women and 25 juniors. 
Our numbers continue to grow with the help of our Friday Night Learn to Curl League and new residents on the Coast.
View League Schedule
The Gibsons Curling Club is available for your holiday party, company get together or commercial kitchen needs.
Learn More About Rentals
"Rock"tober 2018
The 2018-2019 curling season kicks off Monday, October 15.
Join Gibsons Curling Club for one of their upcoming open houses to learn about the club, leagues and sign up for register for the 2018-2019 season!
Wed., Oct. 10: 7-8:30pm
Thur., Oct.11: 7-8:30pm
Sat., Oct. 13: 11am-2pm
For more information on available leagues, CLICK HERE. New to curling? Need a refresher? Check out our LEARN 2 CURL program.
Interested in Joining?
Contact us at 604-886-7512 or GibsonsCurling@gmail.com.
Register Today!
Download the 2018-2019 Registration and Consent Form and email it to gibsonscurling@gmail.com
2018-2019 Bonspiels at Gibsons Curling Club
Save the date for the following bonspiel events at the Gibsons Curling Club:
January 18-20, 2019: Men's Bonspiel
February 1-3, 2019: Mixed Bonspiel
March 11-13, 2019: Masters Bonspiel
Details and additional information coming soon!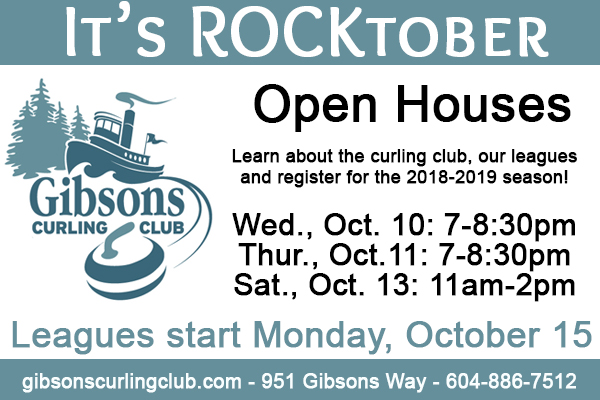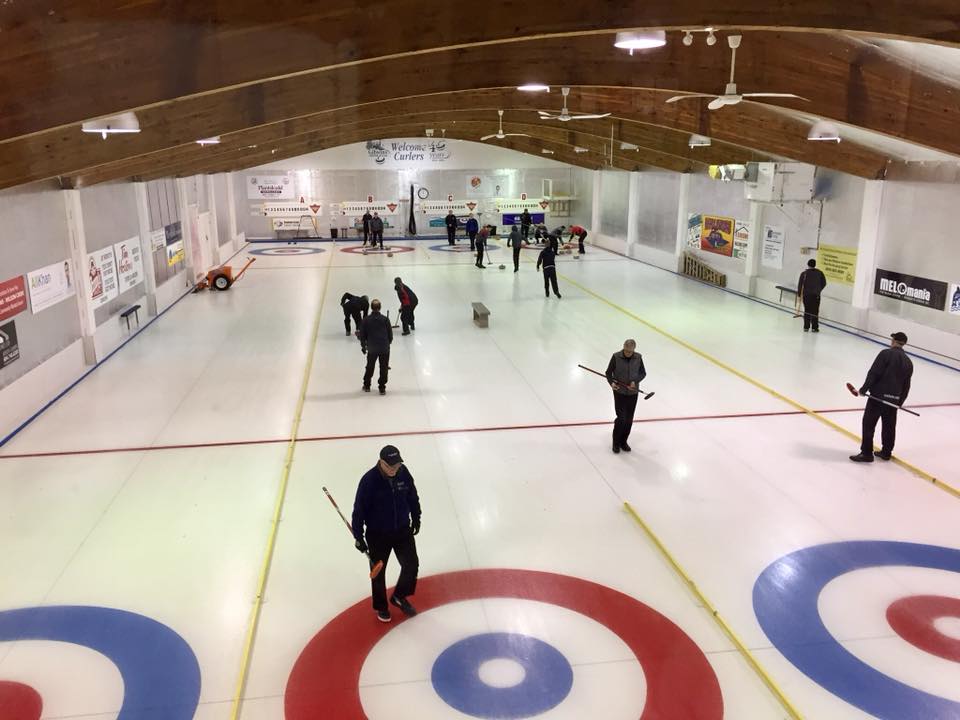 Contact Us
Interested in joining a league, holding an event or learning how to curl? We want to hear from you! Contact us by email at GibsonsCurling@gmail.com or call us at 604-886-7512